WELCOME TO SOUTHERN TIDE
"The best thing about a picture is that it never changes, even when the people in it do."
Andy Warhol
We are visual story tellers. Let us tell your story.
WELCOME!! Based out of beautiful Charleston, SC and now Atlanta, GA,  we are a Wedding Photography and Videography Studio with a passion for what we do. Owner and Lead Photographer, Leslie, started Southern Tide Photography in Charleston, SC, with the goal to provide a high-end photography experience but at an investment that more couples could afford. We specialize in wedding photography and wedding videography while also providing portraiture photography for families and businesses. Owned and operated since 2010, Southern Tide Photography proudly services all of South Carolina and Georgia, specializing in weddings in high demand Charleston, SC and Atlanta, GA . We also specialize in Affordable destination Wedding Photography.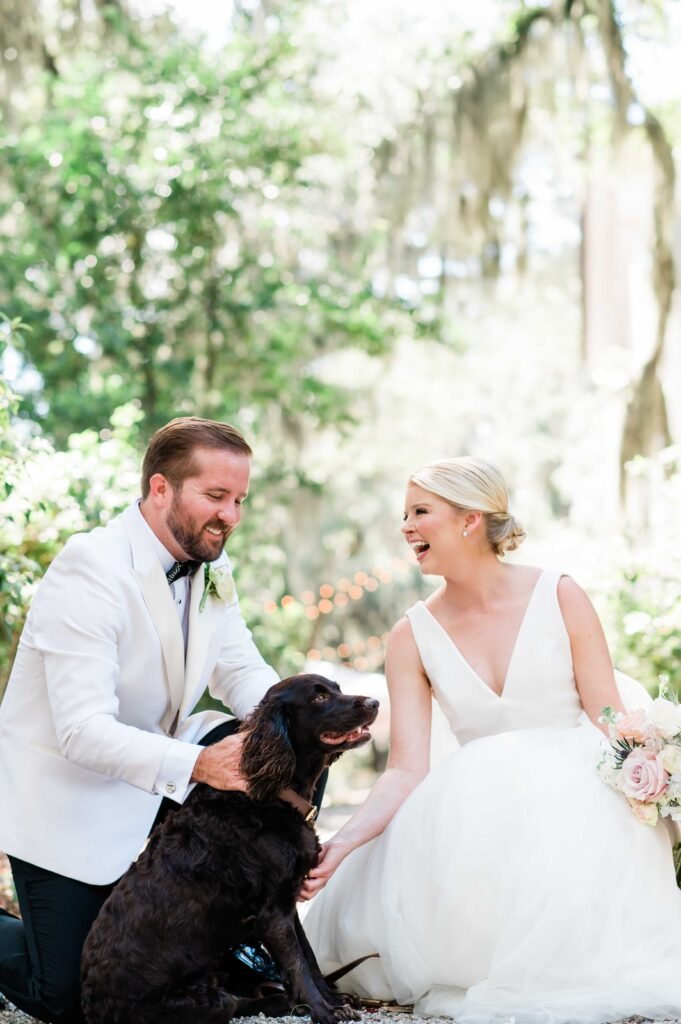 We are your go-to Affordable Wedding Photographers and Wedding Videographers in South Carolina and Georgia. We provide a professional range of photography services for your wedding day, with Affordable Wedding Photography Collection options for every couple on any budget. We also provide Videography services, saving couples thousands of dollars by not having to hire a separate videographer. We also are experienced portraiture photographers, photographing families, newborns, maternity, and seniors for the past decade.
If a picture captures a thousand words, what does a Custom Wedding Day Video, made up of all the special little moments of your big day, capture? We don't actually know the answer to that, but we do know that hiring a videographer for your wedding day costs thousands of dollars, and for most couples hiring a photographer and a videographer is out of the question. That's why we are so excited and proud to offer videography services in addition to our Wedding Photography Collections, allowing couples who might not have been able to afford both services the chance to remember the story of their Wedding Day with both beautiful photos and emotional videos. Please check out our Wedding Collections here.
Southern Tide was amazing to work with! Leslie and her team were professional but so much fun. We couldn't be happier with our experience, our photos and our video. I wouldn't have changed a thing! I highly recommend Southern Tide Photography. The quality of their photos are better than any other company I've seen. They're the best!
Leslie and her team and just amazing! They were SO incredible to work with and handled all of my needs with the most care! They were even flexible with my changing plans due to Covid-19! If you want wedding vendors that not only do their job well but also CARE, this is the photo team you need
Southern Tide Photography is THE best and was the greatest decision we made for our wedding.  We had seen Leslie and her team at several other weddings we have attended over the last 4 years and I knew I wanted them to do my wedding one day! Leslie and her team are so easy to work with, they make their job look so easy and effortless. We loved every single thing about our photos and video. The attention to detail, the patience, and how comfortable she made all of us feel was unforgettable. All of our expectations were exceeded. We had all of our photos and video back in NO TIME.  The video is breathtaking and the compliments we have received are unreal.
Leslie and her team were more than amazing! My wedding poured down rain from the moment I was suppose to walk down the isle until the time my husband and I did our exit. Leslie was just wonderful the whole day and even made us feel better about the rain. I cannot wait to see our final pictures and video when the time comes because what we have already gotten are just breath taking! I hope to work with Southern Tide Photography more in the future!
Leslie is amazing! We chose her because she was responsive and reliable since the beginning. She was so easy to work with. She made us feel extremely comfortable. We received all our photos after about 2 weeks from the wedding. The photos were amazing. She was definitely the best choice for us and I would highly recommend her!
We couldn't have been happier with our wedding photos! Leslie and her team are great to work with and produce high quality work!  They all are so easy to work with, very responsive, and makes the picture taking process relaxing and enjoyable. Leslie took our engagement photos, bridal portraits, and wedding day photos. We loved how they turned out and how she makes everything "flow" together. She definitely has an eye for detail and keeps a theme going throughout the entire process.  Leslie and her team also took our wedding video which perfectly captured our day! I would highly recommend using them for a wedding video. You won't regret it and it's great to be able to look back on those special moments.
Your wedding is the most special day of your life, and we strive to make it even more special with our professional range of wedding photography services. From full day Wedding Day coverage, to custom Wedding Day Videos, Engagement Sessions and Bridal Portraits, we do it all.

Read More