Annsley and Jonathan | A Perfect Autumn Wedding | October 24, 2020
Reevesville, South Carolina
SOUTH CAROLINA and FLORIDA WEDDING PHOTOGRAPHER | SOUTHERN TIDE PHOTOGRAPHY
Annsley and Jonathan's Wedding at the bride's family home in Reevesville, SC this past weekend was from start to end a picture-perfect day. So much work went into making this wedding look straight out of a magazine, and it definitely paid off. It is hard to decide what part of the wedding day was my favorite. The location, the weather, the incredible display of flowers, the wedding attire, the bridal details, the food, the ceremony setup… I could go on and on… it was all so thoughtfully planned and executed beautifully.
This wedding was one I was especially looking forward to since Annsley and I started discussing her wedding well over a year ago.  I already knew Annsley from several other weddings we photographed where she was a bridesmaid. I even remember her telling me a couple years ago at one wedding that when she finally got engaged, I would be one of her first calls!  Her excitement was contagious at our very first meeting and she already had a special vision planned for her wedding day.
Jonathan and Annsley have known each other their whole lives since babies.  Annsley says they "dated" at the age of 8 but called it quits because a relationship was just too much work then! 😊  And almost like a vision of what was to come, they were the miniature bride and groom in his aunt and uncle's wedding 18 years ago!!!!I think it is so sweet that they then dated for two years in high, parted ways, and then made their way back to each other the end of sophomore year of college and have been at each other's sides since then.
I got to know Annsley ad Jonathan pretty well when I shot their engagement session last year. Annsley is admittedly a little "extra" about everything, which as a photographer I LOVE, and her engagement session was no exception. She had the idea of doing the photos on a river near where they live, and had Jonathan bring the most adorable wooden boat for them to take some photos with. Now, when I say we took photos at the river, I really mean we took photos IN the river. We got down and dirty, got some really unique and beautiful photos, and I got to see first hand how much this man loved his future wife because he was such a good sport and did everything he could to make Annsley's vision come true. I will never forget it.
Fast forward to their Wedding Day, where again Annsley had a beautifully detailed vision for the day and Jonathan did everything he could to help fulfill it. The day started in the family home where hair and make-up was done, mimosas were passed around, football was on tv, sun was shining through the windows, and the nerves were starting to flow.  All of the fabulous bridesmaids were so sweet and attentive to the bride, all trying to make sure she was relaxed and had everything she needed. We had photographed the weddings of three of the bridesmaids and will be photographing a fourth's wedding next year! So, it really was such a fun, and personal, day for us as well. Annsley was surrounded with so much love from her girls and her mother and other female members… there was just an abundance of joy and laughter in that house that morning. Annsley got ready in her bedroom upstairs, finished putting on all the special bridal details, and then we were able to have a quiet couple minutes with her to get some photos alone at her vanity and bedroom window. Definitely one of my favorite moments from the day!
Annsley then came downstairs, and we met her dad at the side of the home for their "first look". When her father first saw her, he instantly started tearing up as did Annsley. And I might have as well. 😊 She read her dad a letter she wrote him, which brought more tears.  At this time, the guys were getting ready next door and taking their portraits with our second photographer Bryan. They were all in great spirits and were just so easy and fun to work with Bryan said. Cannot ask for more!  We then did the bride and groom's "first touch" at the side of the house, in front of the pasture fence while the horses roamed behind us. So perfect! Annsley and Jonathan held hands back-to-back, exchanged a couple last minute words, and then everybody was off to get ready for the ceremony!
The ceremony was on the front lawn, where a large number of wooden pews sat, under a warm and bright autumn sun.  The bride arrived in a black vintage car with her father, then walked down the long aisle where she met Jonathan. They stood at the top of the stairs and recited their vows in front of their longtime pastor, then sealed the deal with one of the best first kisses I have ever seen! They did not disappoint! 😊
After the ceremony we took family and wedding party photos and then it was time for the bride and groom portraits!!  The sun was just starting to set, and we got some of the most beautiful glowy and dreamy portraits in the tall grasses behind the home.
After portraits we headed to the reception under a massive white tent with the most beautiful floral arrangements you ever saw. The wedding party had some great entrances (I loved the chugging of the drinks lol) and the dance floor was hopping all night.  Then at the end of the night the bride and groom exited through a huge line of party goers with sparklers, who were all then surprised with a fun firework show!   (CAN'T WAIT TO SHARE THOSE PHOTOS!)  Jonathan then lifted his beautiful bride into the awaiting fire truck and off the newlyweds went. 
All in all, it was truly a perfect day!  Annsley and Jonathan are truly meant for one another. They are such a funny, romantic, PDA loving couple who you just know after the first time meeting them they are the real deal.  I cannot wait to see what Annsley has planned for them next!  😂
Vendor Credits
VIDEOGRAPHER: Southern Tide Photography www.southerntidephoto.com
FLORIST: The Garden Gate Florist https://www.facebook.com/thegardengateflorist/
CAKE ARTIST: The Baking Byrd https://www.facebook.com/The-Baking-Byrd-243467549612986/
CATERER: Catering For All Occasions http://www.cateringforalloccasions.com/
DJ: ML Event Entertainment https://www.facebook.com/mlevententertainment/
MAKE-UP ARTIST: Maggie Robertson and Rebecca Bamberg BRIDAL GOWN: Verita (Calla Blanche Dress)
INVITATIONS: Minted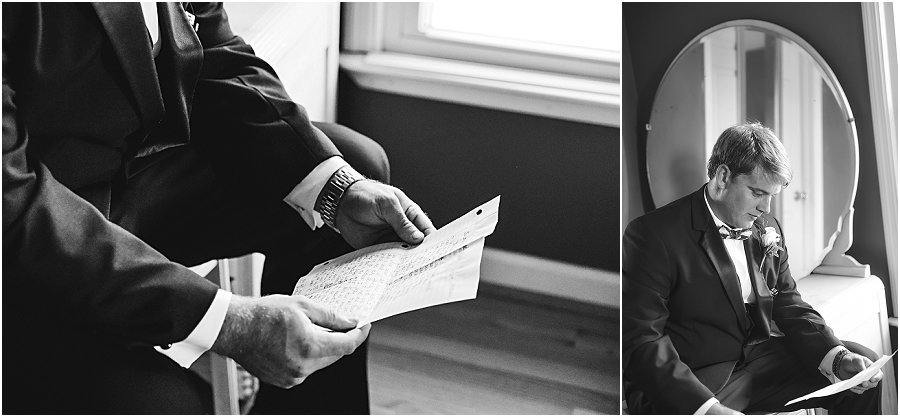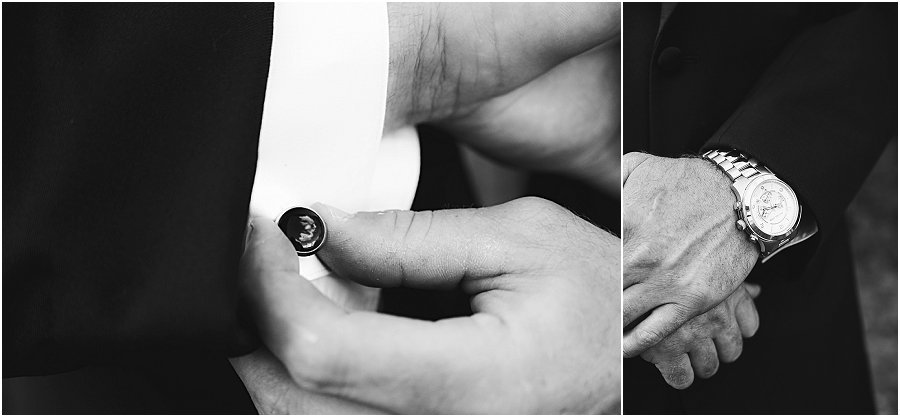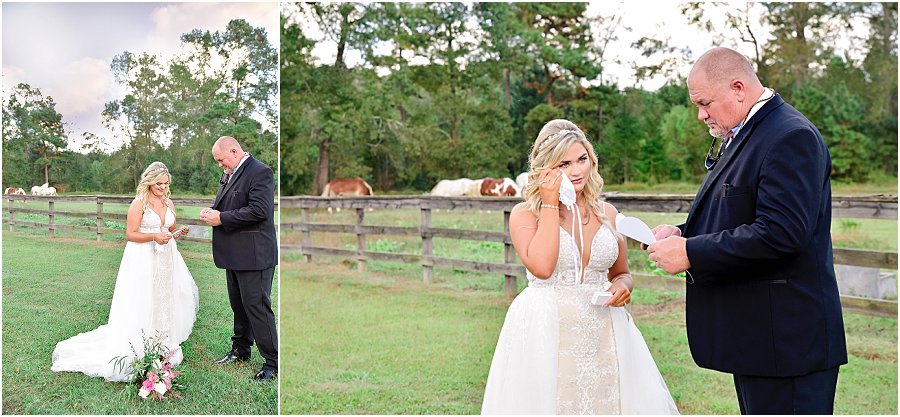 Love it? Then  'Like'  us on Facebook   & never miss a thing!
Any other questions? Just give us a call or send us an email and we will be happy to answer any questions you may have!  If you have any questions regarding your upcoming Wedding or just want to chat to discuss your options, we are happy to help in any way we can! Just CONTACT US here and we will discuss your vision and questions in more detail!